New York Personal Injury Attorneys
The Law Office of Philip P. Vogt, PLLC is a group of powerful attorneys who advocate for personal injury victims in the New York City metropolitan area. Our injury lawyers in NY have earned distinction for consistently obtaining substantial jury verdicts and settlements on behalf firefighters, railroad employees, and other union workers and particularly seriously injured individuals and their families involved in a NY car accident.
Our clients' interests come first
With 50 years of trial experience, our attorneys have helped clients injured in a diverse range of accidents.
Auto Accidents
Every year, thousands of New Yorkers suffer auto accident injury in NY. Compensation for victims of automobile accident injury in NY can include medical expenses, lost wages, and pain and suffering. But, New York State No-Fault laws impose a 30-day time limit on claims for car accident injury in NY. You need to contact one of our NY auto accident lawyers quickly to ensure your no-fault application is completed and processed before time runs out on your NY car accident injury claim.
Railroad Accident Attorney
Contrary to insurance company claims, injured railroad employees have a right to collect much more than lost wages and time. Our attorneys have an exceptional knowledge in the workings of the railroad companies allows us to aggressively pursue the rights of injured railroad employees and succeed in cases other NY railroad accident attorneys have abandoned.
Premises Liability & Slip Fall Accidents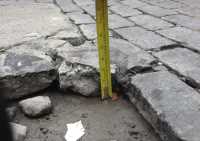 Property owners who fail to keep premises safe often cause NY slip and fall injuries. Our NY slip fall lawyers help hold property owners and occupants liable when a NY slip fall injury occurs due to concealed holes, icy walks, falling objects, wet floors, and countless other hazards. An attorney skilled in premises liability litigation in New York can assist you with any additional questions you might have.
Construction Accidents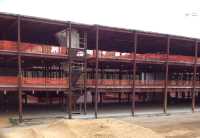 Construction injuries in NY are covered by worker's compensation benefits, but victims of NY construction injuries can also file a claim against other responsible parties. Our NY construction accident attorneys have over 25 years of experience litigating and negotiating on behalf of workers who suffer construction injury in NY. Our attorneys understand the dangers of construction work, and we can help.
Defects
Consumers have the right to expect the products they buy to be safe when used as intended. Whether you were injured by a defective or poorly-designed power tool, or if your child choked in a small toy part, our NY product liability lawyers can help you file a claim for fair compensation.
Clients trust us to:
Persistently fight for their interests, from initial claim through trial
Deliver a realistic picture of their options and potential outcomes
Listen to their questions and concerns and act accordingly
Mean what we say and follow through
Provide the personal service they deserve
We understand that each client and each case is unique, and our NY car accident lawyers tailor our strategy to meet those individual needs. Our attorneys share our clients' sense of urgency and do our utmost to achieve optimal results.
Our NY lawyers put the full force of our 50 years of trial experience to work for each client. Our injury law credentials are noteworthy, diverse, and include successfully pursuing hundreds of cases involving:
Personal injury
Auto accidents
Slip and falls
Railroad accidents (FELA)
Construction accidents
Firefighter accidents
Medical malpractice
Premises Liability
The firm's commitment to excellence extends beyond the injury practice to serving clients' personal legal needs. Our lawyers in NY have particular experience in:
Real estate
Estates and wills
Our attorneys can make a difference
From our office across from Penn Station, our NY accident injury attorneys represent accident victims, including railroad workers and firefighters, throughout Manhattan, Brooklyn, Queens, the Bronx, Staten Island, and Long Island.
Contact an injury lawyer for an honest evaluation of your case. Your initial consultation is free, and you pay no legal fees unless we recover on your behalf.
Trustworthy. Competent. Experienced.